Chauffeurs Tonbridge
Do you live in the beautiful market town of Tonbridge? Are you searching for professional drivers that can provide chauffeur-driven airport transfers or a first-class service for any driver services you need? If so, you are in the right place; here at Kent Prestige Cars, we offer excellent customer service on all of the chauffeur-driven car services we provide, from an airport transfer service to take you on a business trip.
Luxury Chauffeur Service with Kent Prestige Cars In Tonbridge
Kent Prestige cars are the number one luxury chauffeur company in Tonbridge and across the surrounding area of Kent; the vast range of luxurious vehicles we have to offer will always come in handy should you want to be driven from A to B. Our professional service is excellent for customers on holiday who want something more luxurious than an airport taxi service and companies looking for a luxury car to take them to and from meetings.
Our luxury vehicles are always on hand, as is our chauffeur service in Tonbridge; choose the stress-free option today!
As the number one chauffeur company in Tonbridge, Kent Prestige Cars believes that we should be your first and only port of call when searching for chauffeurs. We have developed a fantastic reputation in Tonbridge and the surrounding areas of Kent for providing airport transfers and luxury vehicles for personal needs.
Chauffeur Driven Cars
Kent Prestige Cars are a Tonbridge-based chauffeur company that provides a professional, luxury and executive chauffeur service to clients in Tonbridge and the surrounding areas of Kent.
Providing outstanding service at a very competitive price, we are happy to help with any event you might be attending. From business travel to essential functions and staff parties, Kent Prestige Cars has you covered.
Our Fleet
Our fleet of cars is exemplary and matched only by our professionalism and discretion. From full VIP service to airport transfers, we are ready and waiting to take your call and discuss your specific requirements with you. All our drivers are thoroughly vetted and reliable to give you extra peace of mind when choosing us for your journey.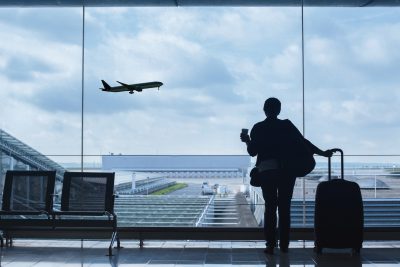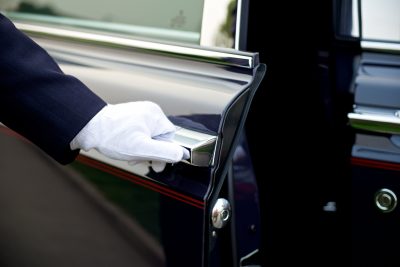 Experienced Chauffeur Services Canterbury
With our experience over the years, Kent Prestige Cars have developed a knowledge and understanding of specific protocols of the airports we cover. Hence, no matter who the VIP we pick up is, they always receive a friendly welcome.
Our top-of-the-range fleet of cars is imposing, and we feel there is something for everyone. For more information about our fleet, give us a call. One of our friendly team will be happy to discuss any requirements and advise which of our services might benefit you most.
Our chauffeurs are personally chosen to meet our exceptionally high standards. Each one is so much more than a driver. Our chauffeurs have a vast knowledge of Tonbridge and the surrounding areas of Kent and will always choose the fastest and safest journey for your transfer.
Our executive chauffeurs are highly professional and prepared to the highest level of customer service and client confidentiality, allowing us to meet customer expectations. Whether it is a Tonbridge chauffeur service, luxury chauffeur-driven cars in Tonbridge, or a sporting event you are attending, we have the perfect chauffeur to meet your requirements.
Chauffeur Hire
When looking for chauffeur-driven cars in Tonbridge, look no further. If you need a Heathrow Airport transfer or looking for a corporate taxi in Tonbridge, we are always at your service. Kent Prestige Cars are the premier provider of chauffeur-driven cars in Tonbridge and the surrounding areas of Kent.
Kent Prestige Cars pride itself on a service that offers total professionalism. Our executive service provides highly competitive prices without compromising quality.
Our range of chauffeur-driven vehicles provides plenty of choices whatever the occasion. From airport transfers to/from London Heathrow and Gatwick, conferences, business meetings in London, sporting events, and chauffeur services in Tonbridge and Kent.
Our chauffeurs are also well known for consistently providing outstanding customer service. We believe you will not find better chauffeurs in Tonbridge, and because we only use the best that luxury travel can offer, we are 100% confident your journey will be pleasant.
Contact Kent Prestige Cars Today For Chauffeur Services In Tonbridge Today!
Kent Prestige Cars provides luxury airport transfers, executive chauffeurs, luxury chauffeur hire, event chauffeurs and our premium luxury chauffeur service in and around Tonbridge, Kent.
We proudly offer Private Transfers, Sporting Events Travel, Funeral Cars, and Wedding Cars across Tonbridge and the surrounding area.
Our luxury chauffeur-driven cars deliver the highest performance, and we aim to make our chauffeur service in Canterbury the best available to corporate and private clients. Contact us today.
We can also offer you chauffeurs in Canterbury, Tunbridge Wells, Sevenoaks, Kingshill, Maidstone and Dover.